Dry Type Transformers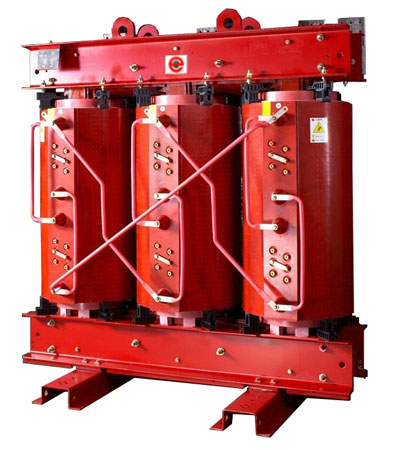 Emmess Manufactures DryType Cast Resin Transformers , casted coils are well known for their extremely low levels of Partial discharge.
Application
In service in diverse industries, Electricity Boards, Nuclear / Thermal / Hydel Power Plants, Railway Traction and high-rise buildings, hospitals, subways, underground vaults, tunnels, school, steel factories, chemical plants, etc. where safety is of prime concern.
Precise casting under vacuum ensures extremely low levels of Partial discharge.
Coils have smooth finish and are robust in construction.
Emmess successfully conducted Seismic Qualification test on Cast resin transformers supplied to Nuclear Power Installations in India, way back in 1994.
Main Feature & Benefits :
Resistant short circuits (High mechanical strengths)
Non-flammable
Resistant to Temperature Fluctuations
Moisture Resistant since non hygroscopic
Space saving, permitting compact installation.
Practically no maintenance; Long and trouble-free service.
Suitable for hot and humid environments.
Automatic temperature control and protection.
Standard Fittings :
Lifting Eyes
Off Circuit Tap Links
Rating and Diagram Plate
High Voltage Epoxy Bushings
Low Voltage Epoxy Bushings
Winding Temperature Indicator
Optional Fittings :
Terminal Connectors
Special Termination Arrangement
Cable Box / Bus Duct
Rollers (Uni directional / Bi directional)
Thermal sensor like PT-100 for Indication or
Protection with Temperature scanner
Technical Specification :
Ratings
Single Phase : CRGO - Upto 2667 kVA
Three Phase : AMT - Upto 8000 kVA
Number of Phase
Single Phase and Three Phase
Applicable Standards
IS, III71, IEC 726, ANSI.C.12.01 etc.
Cooling
AN, ANAF
Insulating Fluid
Mineral Oil to specification
Frequency
50 Hz, 60 Hz
Polarity
As specified
Primary voltage
Upto 33 kV
Secondary Voltage
220/127, 480/277 V (Other Voltages as required)
Winding material : Copper
Copper
Taping range
± 5% in steps of 2.5% (Other tapings as required)
Impedance
In line with applicable standards