Resincast Voltage Transformers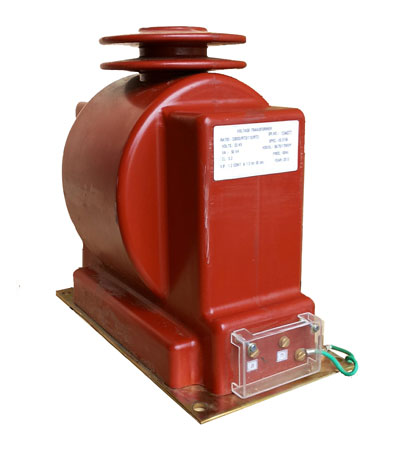 Indoor Applications
Emmess manufactures a wide range of PTs (Single Phase and Three Phase) available from 11 kV to 36 kV. Potential Transformers are cast using a liquid resin system with plasticizer processed under vacuum at controlled temperatures. All PTs have been type tested as per latest revision of IEC . PT designs are tailor-made to suit customer requirements for specific applications.
Copper wire is used for both windings. Primary is wound over FRP tube or Epoxy tube. It is multilayered and is of Trapezoidal design. The length of each winding layer is designed such that service and impulse voltage is distributed equally throughout, adequate to prevent interturn and interlayer shorts. Separate designs are available for both single Phase and three Phase VT's and also with provision for providing primary fuse.
Product Features
Manufactured using high grade of Epoxy Resin System
Suitable for temperature range -40° C to +80° C.
High mechanical stability of the winding and high strength against impulse and surge voltages.
high mechanical strength against the forces developed during dynamic currents.