Resincast Current Transformers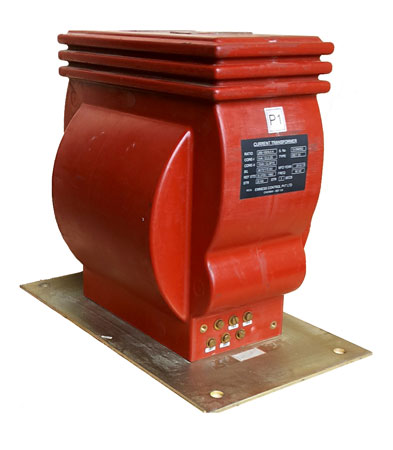 Emmess manufactures a wide range of CTs (Wound Primary / Bar Primary / Window) available from 3.6 kV to 36 kV. Current Transformers are cast using a liquid resin system with plasticizer processed under vacuum at controlled temperatures. All CTs have been type tested as per latest revision of IEC . A variety of different frames cover CTs with primary currents ranging from 5 Amperes to 5000 Amperes. CT designs are tailor-made to suit customer requirements for specific applications.
Ring type and Bar primary Current Transformers are offered for higher ratios and wound primary is offered for lower ratios. Indoor CTs uses Epoxy as a standard insulating Medium. Epoxy Casting is done under vacuum and it undergoes rigorous post curing procedure to impart high dielectric and mechanical strength to withstand fault current and avoid partial discharges. Double Bolt Termination in both bar primary and Wound primary ensures that there is no loose contact even during high fault currents. Standard designs are available as per Industrial standards. But CT's of new des_ign can also be done as per customers requirement.
Product Features
Manufactured using high grade of Epoxy Resin System
Suitable for temperature range -40° C to +80° C.
High mechanical stability of the winding and high strength against impulse and surge voltages.
High mechanical strength against the forces developed during dynamic currents.